Low voltage Insulators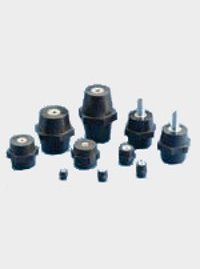 ERIFLEX©
Erico offers low voltage Insulators.
Features

Manufactured of rugged polyamide - an environmentally friendly, halogen-free nylon material which is reinforced with glass fiber.


Low-voltage insulators, from 15 to 10033 height, for indoor use


Very high resistance to leakage current


Bichromated galvanized steel inserts


Great stability of electrical ans mechanical parameters


Meets the requirements of UL 94 VO for self-extinguishing materials.


Working temperature -40°C +130°C


UL Recognized to Standard 891, Supplement B, Dead-front Switchboards and Accessories, 600 volt, File no. E125470
Applications
Low-cost stand-off insulators from ERICO isolate electrical conductors, such as a groud bar, from their mechanical mounting - preventing short circuits.